Dry Aged Ribeye is something extraordinary. For our anniversary we always try to organise something that we will never forget. Last year we visited the beautiful castle in Würzburg, which was obviously an unforgettable experience. This year we decided to go for something straightforward what we both love: beef. We could have gone to any steak house and eat some well-prepared steaks, but it wouldn't be as much fun as preparing a piece of meat yourself, wouldn't it?
We tried many different kinds of steaks in many different countries in our life and in our minds we devided steaks into two categories:
Japaniese Wagyu
Other steaks
After trying the Entrecôte Dry Aged steak, our perception of the steak world has changed completely. Dry-aged beef is way better than anything else that we have tried in Europe and definatly worth the money. It became adictive to both of us and it still feels very special, but also easy meal to cook.
After grilling it over direct heat for just a few minutes, we set them aside and waited until they reach 50°C.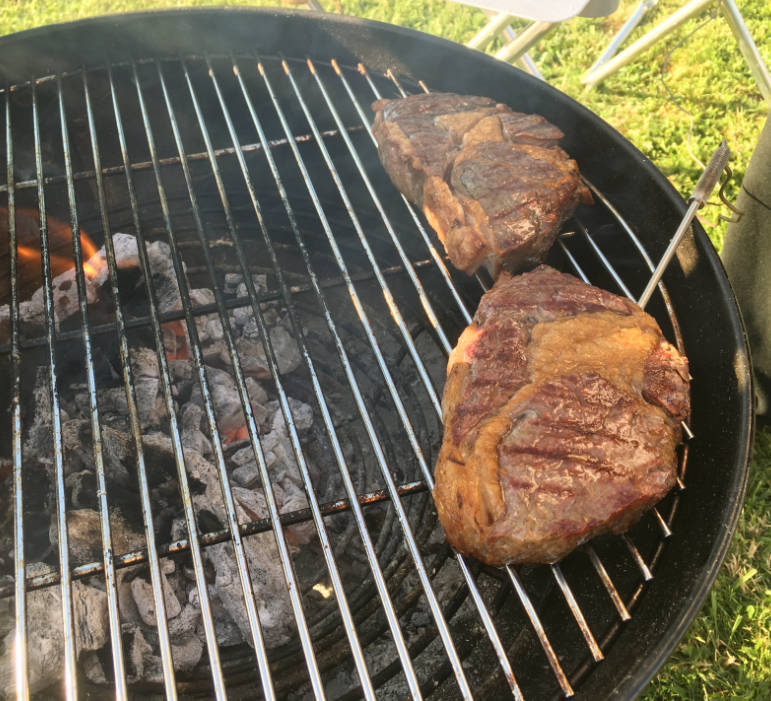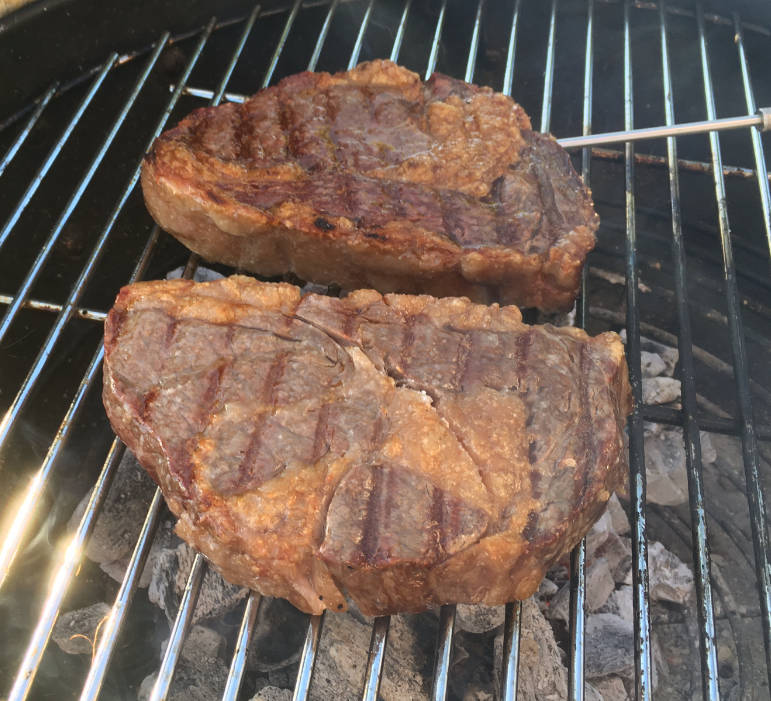 As soon as they reached the temperature we wrapped them in the foil and let them rest for another 5 minutes.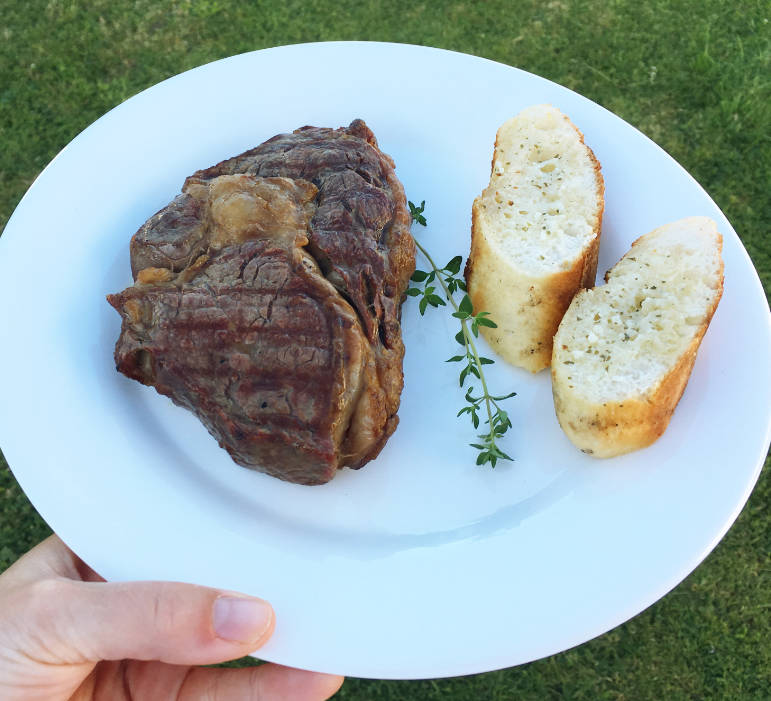 We served them with warm baguette with butter. Don't even bother making a nice side dish – no one will really notice it. It is sad, but trust me, it doesn't matter what you serve this with the steak would the the king of the meal. I never bother 🙂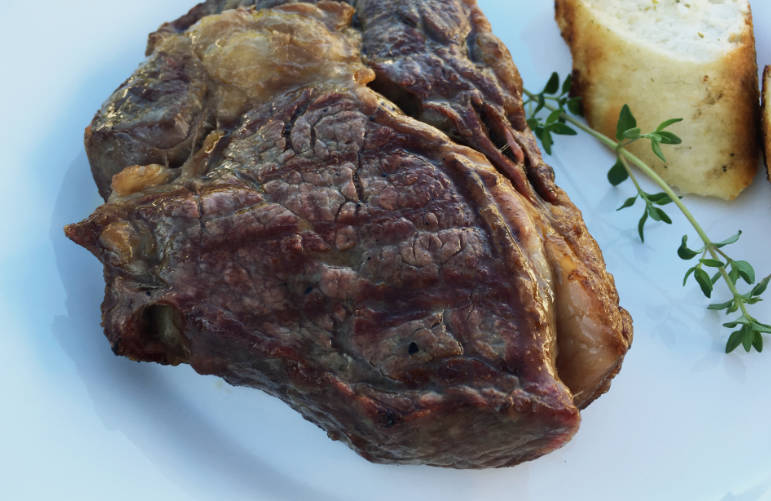 Entrecôte Dry Aged with Thyme-Garlic Butter
Ingredients
500

g

Entrecote dry aged

2 pieces – 3cm wide

3

branches

thyme

1

garlic clove

salt

grob

1

tbsp

oil

vegetable

50

g

butter

coarse salt
Instructions
Make sure that you take the meat out of the fridge 1h before grilling it.

In the mean time prepare the coal and cover only half of the surface of the grill with it. You need to make sure that after grilling the meat has space where the steaks could rest for few minutes.

15 minutes before grilling brush each side of the steaks with a little oil and sprinkle them with a little coarse salt.

As soon as your grill is ready (300 deg temperature) place your steak under direct coal and grill them each side for 3 minutes.

Check how wonderful the fat carmalises:)

Afterwards place the steaks on the other side of the grill where they can rest until they reach 50-52 degrees.

Immidietly pack them into aluminium foil and let it rest for at least 5 minutes.

In the mean time prepare you butter. Wash thyme and peel garlic clove. The a small bowl, place butter, add thyme leaves and crushed garlic stir all well together.

Serve steaks with butter and side dish your choice.
We are huge BBQ lovers. Please go ahead and check other BBQ recipes for more inspiration.