Hand cheese Tatar is one of my favourite recipes! The recipe comes from a book called "Handkäs' Kompositionen" and I can recommend it to anyone who speaks German and loves Hand Cheese.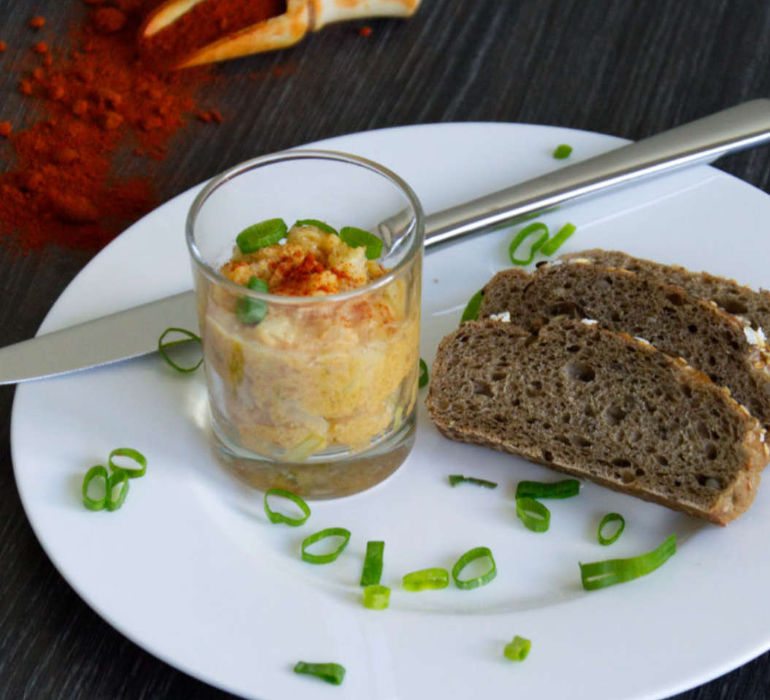 After trying several times the traditional Hand Cheese with Music one wants to eat Hand Cheese made differently. So why not to mix the other traditional German recipe "Bees Tatar" and replace the main ingredient with hand cheese! What a wonderful idea!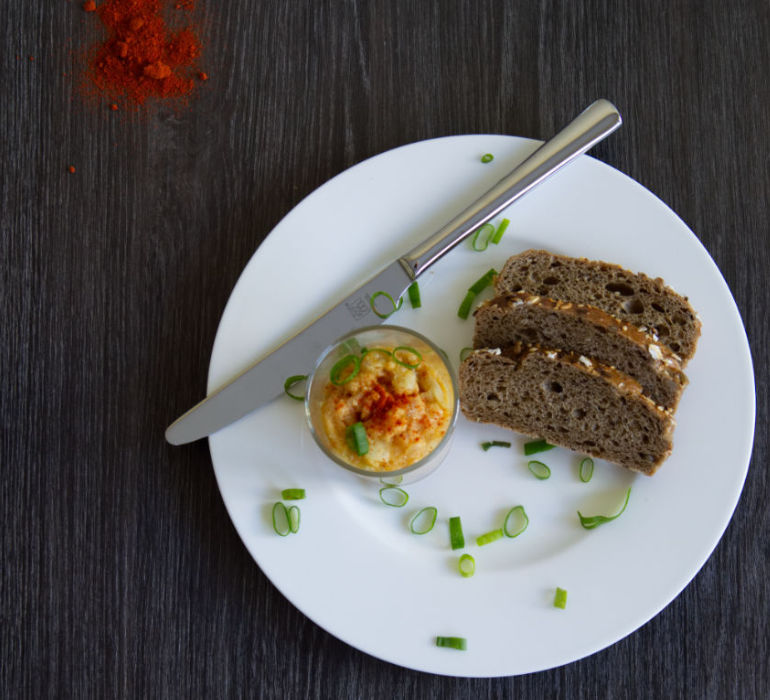 Hand Cheese Tatar is very easy to make and taste really delicious! If you like hand cheese and you want to prepare it in a different way – that is the recipe you should try!
If you would like to see how we have prepared this delicious Frankfurt speciality please check the following video:
And if you are interested in other Hand Cheese recipes you can also see:
Hand Cheese with Music Recipe and Hand Cheese with Cranberries and Horseradish Recipe.
Hand Cheese Tatar Spread
Ingredients
1

handcheese

65g, chopped

15

g

butter

0,25

onion

white, chopped

0,25

tbsp

mustard

0,25

tbsp

lemon juice

fresh

0,25

tsp

paprika powder

1

tbsp

cream

slice of mixed bread

for serving
Instructions
In a medium mixing bowl combine all ingredients together.

Keep in the fridge 1 hour before serving.

Serve with a mixed bread and a glass of wine or cider.